Olive Oil Remedy For Fibromyalgia
Stop the suffering! Learn how to use olive oil remedy for fibromyalgia
Stop the suffering! Learn how to use olive oil remedy for fibromyalgia.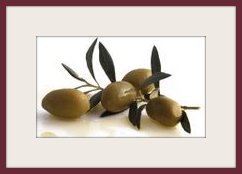 ---
Olive oil remedy for fibromyalgia -- fibromyalgia is the most common arthritis-related illness that can be debilitating.
It's more than just aches and pains. It's chronic pain in the muscles and joints that are widespread within the body.
Because of its wide-ranging causes and symptoms it's not easy to diagnose. In fact, it often goes misdiagnosed.
According to WebMD more than 12 million Americans have it. More women are likely to get the disease. In fact, women are 10 times more prone to catching the disease than men.
Causes And Symptoms Of Fibromyalgia
You think you have fibromyalgia? Pain is the most common symptoms of fibromyalgia. The pain is widespread over the whole body and it's often what brings someone to go see a physician.
The pain in the muscles, ligaments around the joints and tendons can feel sharp, dull, deep and throbbing.
There are some major symptoms to watch out for...
The disease will cause extreme aches, pain and stiffness all over your body, including joints in the neck, shoulders, lower back and lateral hips. It feels like your muscles have been overworked even without any exercise.
You muscles may cause deep stabbing pain.
Your may also feel extreme tiredness and fatigue even after you feel you've had a good night sleep.
It may be very painful for you to touch your muscles and tender points on the body caused by swelling or inflammation of muscles and joints. These flare-up can hit particularly during stressful times or when the weather changes.
You may also experience some depression, which is associated with fibromyalgia.
Of course, other common symptoms also known as fibromyalgia syndrome include headache, fatigue, anxiety, stiffness, restless leg syndrome, swelling and numbness in the arms, legs, hands and feet.
Although the causes of Fibromyalgia is not known, it is linked to stress, hormones and genetics.
Watch Your Diet
One of the ways you can control or help prevent the onset of this disease is through your diet. Try eating a diet rich in antioxidants like the Mediterranean diet, which includes olive oil, lots of fruits and vegetables.
These foods include high amounts of antioxidants, which have anti-inflammatory properties.
Olive Oil Remedy For Fibromyalgia - Relieve The Symptoms Of Aches And Pain
To help relieve the symptoms of aches in the muscles try massaging the affected areas with olive oil. Just warm up one cup of olive oil in the microwave oven and massage it all over the achy muscles and joints.
Many people with this disease are also turning to alternative medicine and herbal remedies, which may help some.
Check out WebMd for more information.
---
You Might Also Be Interested In...


Best Selling Spanish EVOO
---
Return to Health Benefits Of Olive Oil Home Page
from Olive Oil Remedy For Fibromyalgia
Return to Olive Oil Remedies
from Olive Oil Remedy For Fibromyalgia
Resign From Your Boring Job!

Quick Links:


Contact Us | Olive Oil Blog | Olive Oil Facts |
Frequently Asked Questions About Olive Oil | Health Benefits of Olive Oil | Top 8 Olive Oil Essentials | Benefits Of Mediterranean Diet