Ultimate Guide To
Health Benefits Of Olive Oil
---
Discover health benefits of olive oil, skincare products and wonderful remedies using olive oil in this website, which has been designed to help you learn about many benefits of this wonderful oil.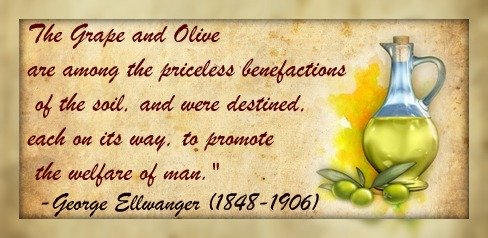 Hi, my name is Lolita, and I'll be your guide here at health-benefits-of-olive-oil.com.
I love to cook, and I love to cook with fresh, natural ingredients - especially olive oil!
The ingredients that you use every day, like oil and seasonings, have a more profound impact on your health than the ingredients you only use occasionally, so choosing healthy every day options is important.
I love the taste of olive oil like I do wine! I cook with it every single day, and I love that it is so good for me. That's why I started this site, so I could share the benefits of olive oil.
I'm hoping you find this site informative and fun. You'll find pages about when and where the olive tree was domesticated, how people consume olives and olive tree leaves, and even how to safely dispose of your used cooking oil. I'll also explain how you can use olives for medicinal and cosmetic purposes…what an incredible little fruit!
What you can expect to find in this website...



Growing


Harvesting


Milling


Racking and Filtering






Olive Oil History


Olive Varieties





Around The World







Beauty and Olive Oil



Household Uses


Pet Care


101 Uses





Basics


Freezing


Heating


Keeping It Fresh


Recipies





News


Health Research


Olive Oil Products


Art