What's New On Olive Oil Health News
---
Olive oil health benefits - We try to keep up with the latest findings and news about olive oil - related information that are being discussed and written about on a regular basis. Current uses have been reported in areas ranging from environmentally friendly cleaning solutions to various health care information.
We're constantly collecting and reviewing the latest, up-to-date olive oil health news stories - hot off the press– and posting them on this page for all our visitors.
The latest news clips will be posted regularly when newer olive oil health - related stories are discussed in the news media, making it easy for you to keep up with new developments. The current news stories can be used for discussion and sharing.
We will summarize and comment on the news clips that we feel are particularly useful or important.
And since everyone's needs or views are not the same, you can share your own comments and discussions on the news stories that are posted, or write your own stories about the olive oil health news or experience by using the visitor form below.
Be sure to visit often and bookmark this page or sign up for our site's RSS feed by clicking on one of the orange buttons on the left.
Latest News on "Benefits of Olive Oil"
Making Headlines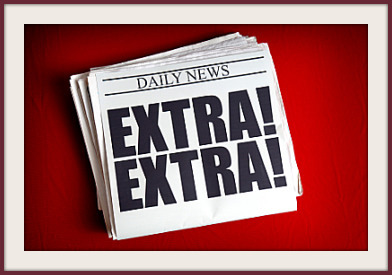 ---
Olive Oil Joins the Fight Against Osteoporosis
FEBRUARY 07, 2011, Olive Oil Times
The results of a study announced this week into the possible treatment methods for osteoporosis have found that olive oil could play a role in both the future development of drugs as well as in the dietary requirements of patients.
---
Olive oil and raw green diet lower systemic inflammation and improve cardiovascular health
February 03, 2011, NaturalNews
Systemic inflammation is a significant factor known to accelerate the aging process and is an underlying mechanism behind most chronic illnesses including cardiovascular disease and metabolic syndrome. Low grade inflammation increases body temperature and initiates degradation of the delicate endothelial lining of the vascular system. This process is known to cause metabolic instability and is linked with the proliferation of heart disease, diabetes, cancer and dementia. Polyphenols from extra virgin olive oil have been shown to significantly reduce the expression of genes that trigger systemic inflammation and can be used along with natural diet to lower the risks from cardiovascular disease.
---
Olive Oil May Protect from Depression
JANUARY 26, 2011, Olive Oil Times
It is common knowledge that olive oil and the Mediterranean diet confer a multitude of health benefits. But what about emotional health benefits? According to Spanish researchers from the University of Navarra and Las Palmas de Gran Canaria, a diet rich in olive oil can protect from mental illness.
---
Olive Oil Found to Help Prevent Skin Cancer
DECEMBER 16, 2010, Olive Oil Times
A study conducted by Dr. Niva Shapira from Tel Aviv University in Israel and Bob Kuklinski of Rockstock University in Germany found that olive oil, along with other components of a Mediterranean diet, may contribute to the prevention of malignant melanoma. Malignant melanoma, which is the most dangerous type of skin cancer, may be slowed down by consumption of olive oil, which is rich in antioxidants.
---
Olive oil protects the liver from oxidative stress
November 23, 2010, NaturalNews
Could the news about olive oil get any better? It just did. Now scientists have discovered extra virgin olive oil can protect the liver from oxidative stress -- the physiological stress on the body caused by free radical damage. Oxidative stress is linked to a host of health problems as well as aging.
---
Take It or Leave It? The Truth About 8 Mediterranean Diet Staples
THURSDAY, June 25, 2009, Good Morning America News
Among the legion of today's most popular diet regimens, the Mediterranean diet has become a poster child for healthy eating, garnering praise from nutrition experts and home gourmets alike. Researchers identify foods that help people live well into old age.
But while few would dispute the health benefits of such a diet, what is it about the Mediterranean menu that makes it so healthy?...
---
AOA 13th National EVOO Show announced
WEDNESDAY, May 13, 2009, AustralianOlives.Com, AUSTRALIA
The Australian Olive Association is pleased to announce the 13th National Extra Virgin Olive Oil Show for 2009.
Closing Date for Entries: 5pm Friday 11th September 2009.
---
Fish, Olive Oil, and Nuts: Good for Your Eyes Too
MONDAY, May 11, 2009, New.Health.Com, USA
Published in the Archives of Ophthalmology
Do you want to keep your vision clear as the years go by? Put fish, olive oil, and nuts on the menu, but stay away from trans fats, according to new research from Australia...
---
Source of major health benefits in olive oil revealed
THURSDAY, April 2, 2009, eScience News, USA
Scientists have pinned down the constituent of olive oil that gives greatest protection from heart attack and stroke. In a study of the major antioxidants in olive oil, Portuguese researchers showed that one, DHPEA-EDA, protects red blood cells from damage more than any other part of olive oil...
---
Olive Oil Could Suppress Breast Cancer Gene
MONDAY, December 22, 2008, Health News, USA
Something we use in our everyday cooking could unlock the key to suppressing the breast cancer gene. Chemicals have been identified in extra-virgin olive oil that could help explain the apparent link between eating an olive oil-rich Mediterranean diet and the reduced risk of breast cancer...
---
Do you have olive oil health news or health-related
experience with olive oil?
Would you like to comment on published
olive oil health news items?
Comments
This is the place to share any news related to all things olive oil that you think should be added and isn't here yet or comments you wish to make on the current news items.