How to Make Olive Oil Soap
Want to learn how to make olive oil bar soap? There are many olive oil soap recipes to choose from...
---
Want to make olive oil soap? - It's the best all natural soap that is great for sensitive and mild skin. It's wonderful to use it on your face and body, even you hair...
Before getting ready to make olive oil soap, let's try to first try to understand what olive oil soap is and how it can be beneficial to your health. Did you know that olive oil was one of the first vegetable oils that were used to make soaps? Soaps that were traditionally made from 100% olive oil were called Castille soaps.
The history dates back to 1500's so it has a long history that is still being used today.
That only goes to validate the skincare benefits of olive oil. It's known to be very mild, which is great for sensitive skin types that are also prone to allergies.
You can certain make olive oil bar soap like they used to in the old days by using 100% olive oil. But because it doesn't lather well or feel so great on your skin, it's recommended that you mix it with other essential oil ingredients to balance out the bar.
Depending on your preference and the quality of the soap you're making, some of the oils that are mixed with olive oil are palm oil, castor oil, sunflower oil, canola oil and coconut oil. It's all about personal preference.
Ingredients To Make Olive Oil Soap
Some of the ingredients needed to make olive oil soap include the mixture of colors, dye, fragrances, olive oil, and glycerin and other essential oils. Certain oil such as palm oil is used to make the bar soap harder. Canola oil might be added to make it creamier and coconut oil to add fragrance as well as richer lather.
As for the olive oil, we don't recommend that you use any high quality extra-virgin olive oil to make the oil soap. Save that for cooking. Rather, look for "pure" or "pomace" grade olive oil for soap making.
Not only is it cheaper using a lower grade olive oil but it also works better than extra-virgin olive oil for making soap.
Click here to learn how to make olive oil soap and check out our olive oil soap recipes.
Benefits of Using Olive Oil Soap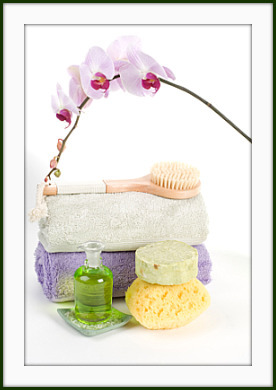 Olive oil soap has been considered to be widely used, the reason being its numerous skin health benefits such as:
Relieving dry skin
Helps reduce scars and dark spots
Helps minimize wrinkles
Easily removes eye makeup
Helps prevent common skin disease such as psoriasis, eczema and acne
Treats skin rashes
Olive oil soap is considered to be the best remedy for dry skin as it helps to exfoliate dead cells and flaky skin. Its moisturizing properties help to soften the skin texture, leaving you with beautiful glowing skin.
Another great advantage of using olive oil soap is that it helps in reducing scars and dark spots. Regular use of olive oil soap will help you get rid of those ugly looking marks, making your skin look clean and nourished.
Olive oil soap can be very effective in minimizing wrinkles as it penetrates deep into the skin leaving the skin looking healthier and firmer.
Recent research has found out that olive oil contains certain natural properties, oleocanthal, which is known to be a great anti-aging and anti-inflammatory agent.
For those who have trouble removing their eye makeup easily or spend a huge amount of money on expensive eye makeup removal creams and lotions can now be tension free, as olive oil soap is considered to be very effective in helping you remove your eye makeup with ease.
Skin diseases such as psoriasis and eczema can be treated by regular use of olive oil soap. Olive oil soap helps in reduction of cell deterioration of the skin. Olive oil soap is a great remedy for those suffering from acne problems as it doesn?t clog your pores unlike other skin moisturizers.
Olive oil soap has also proven to treat skin rashes. It can also be used to reduce the side effects from sun burns. Olive oil consists of vitamin E, which acts as a great antioxidant.
Unlike regular soaps, you can be sure that after using olive oil soap you would not experience dry itchy skin. The best part is that olive oil soap is completely natural and will not harm the skin texture in any way.
Best Olive Oil Soaps
There is a way to save the amount of money that is spent on using expensive cosmetic products to keep your skin looking healthy and nourished simply by using olive oil soap.
I know how hard it is to switch from the products you've been using forever but you'll be happy with the result if you just try them out. Olive oil itself has so many health benefits it's definitely worth it.
There are so many wonderful products out there in the marketplace, how do you choose? They can be found in various stores in the malls near you... We also found some we really like. I think you'll love using them.
Click here to see our favorite olive oil soaps!