Olive Oil Hair Conditioner
Follow the olive oil hair conditioner recipe for best results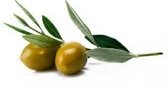 ---
What is Olive oil hair conditioner? Well, if your hair is exposed to dry heat or you've been using hair dryer or putting your hair through years of hair coloring or using curling irons or flat irons, you'll probably find your hair extremely dry and brittle.
Olive oil is just the perfect remedy to undo years of damage by naturally conditioning your hair to give back the strength and shine.
Olive oil will strengthen and nourish your hair and you'll love the natural shine.
Hair Conditioning Remedy
If you have the time at home and want to give your hair a spa-like treatment, try these easy remedies...
Olive Oil Hair Conditioning Treatment #1
* Take a 1/2 cup of virgin olive oil and mix with a few drops of lemon juice
* First shampoo your hair using your regular shampoo and rinse
* Apply the mixture all over your hair
* Leave it on for about 5 minutes
* Shampoo and rinse your hair a few times to rid all residue
Olive Oil Hair Conditioning Treatment #2
* Just combine a quarter cup extra-virgin olive oil with the equal amount of spring water.
* Massage the oil into your dry hair.
* Cover the head with a plastic bag.
* Wait about 20-30 minutes and shampoo.
* Finish it off by using a regular hair conditioner.
These simple, fast treatments will cleanse and condition your hair. As an added bonus, you may also like the way it takes care of any dandruff or similar dry scalp problems that you may have.
Best Olive Oil Hair Conditioners
You can give yourself a home-made olive oil hair treatment once in a while but you might not be keen on the "do-it-yourself" treatment on a regular basis.
Here are some of our favorite olive oil conditioners that you might want to try!
Replenishing Conditioner
What Some of the Customers Had To Say:

"I have never used a product that has had such good results with my hair. I have seen a dramatic improvement in my hair and so has everyone else..."
"This product has definitely been a God-send for my relaxed hair. It's a protein/moisturizing mix that smells like oranges (so if you hate oranges, you might want to stay away."
"My hair is natural and gray. It was shedding everywhere. I used this product and my hair is actually soft and manageable. Let me tell you I have unruly, very dry hair. This conditioner allows me to pull a comb through my hair."
Available from Amazon!
Olive Oil Hair Lotion
What Some of the Customers Had To Say:

"My relaxed hair has improved tremendously because of it. I especially love this shampoo because it has a rich, creamy lather and leaves my hair great-smelling and healthy."
"This is an excellent product! The lather is pretty good and leaves your hair smelling nice."
"...oh my god never knew this stuff was that good it is so moisturizing has a real nice slip from any other shampoo I have tried."
Where You Can Get Them:
Available from Amazon!
Have You Used Olive Oil As A Remedy
For Hair Treatment?
Do you have a great story on this topic? Share it! We'll post your story on our website with your name on it if we feel our visitors will learn and benefit from the remedies you've tried.
---
You Might Also Be Interested In...


Best Selling Spanish EVOO
---
Return to Health Benefits Of Olive Oil Home Page
from Olive Oil Hair Conditioner
Return to Olive Oil Hair Treatment
from Olive Oil Hair Conditioner
Resign From Your Boring Job!

Quick Links:


Contact Us | Olive Oil Blog | Olive Oil Facts |
Frequently Asked Questions About Olive Oil | Health Benefits of Olive Oil | Top 8 Olive Oil Essentials | Benefits Of Mediterranean Diet