Olive Leaves:
How to Make Olive Leaf Tea
---
Olive leaves are found on olive trees. They are long and thin, about the length of a child's fingers, and they are known for their medicinal properties. The are silver-green in color, and the tree also has small white flowers at certain times of the year.
The olive tree is an evergreen that is short in height with a twisted trunk. These characteristics make them excellent bonsai trees.
The leaves and their extracts are used for health purposes including:
-Anti-aging
-To lower blood pressure
-As an antibacterial
-To get more energy
-To cure fungal infections
-To reduce fever
A liquid extract can be made from the leaves, and this extract is extremely high in antioxidants (which slow or prevent disease in our bodies), and they also have one of the highest levels of vitamin C when compared to other extracts. To read more about olive leaf extract, click here.
How to Make Olive Leaf Tea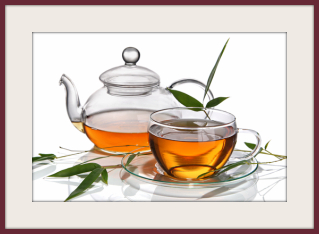 Olive leaves are also known for their excellent flavor. Before the leaves are ready for tea, they are handpicked, washed and dried, and then cured away from sunlight. Unlike olive oil, tea is made from only the leaves, not the olive. Click here to read about the history of olive oil.
The leaves and their essential oils can only be preserved for about one year; after that, their health benefits and flavor will have greatly diminished. When purchasing tea or loose leaves from a store, make sure they aren't too old. Check for expiration dates or look closely at the leaves. They shouldn't be to withered or smell musty.
To make olive leaf tea, follow these easy steps:
1. You can find loose olive leaf tea at most natural health stores.
2. Boil water.
3. Place tea in a tea cozy or directly in the water.
4. Reduce heat to simmer and stir occasionally for 10-15 minutes.
5. Tea should be amber in color and slightly bitter in taste.
It is recommended that people who want to combat a specific illness should consume about two quarts of tea over a period of a few days.