Cleaning with Olive Oil
Around The House
Natural Household Cleaners :
Olive Oil
---
Cleaning with olive oil around the house is safe and effective... and cheaper too
There are many uses of olive oil such as olive oil for skincare and making home remedies but did you know that you can use it to clean around the house?
Cleaning with olive oil around the house is a safer than using chemicals as it's completely non-toxic.
Discover some best cleaning tips using olive oil.
Olive Oil is Safe And Effective Natural household cleaner
Olive oil is safe and effective to use in many daily household tasks to clean, maintain and repair just about anything that needs special attention... Besides the effectiveness of using the olive oil for household chores, it's also very safe to use with no harsh and toxic chemicals to speak of.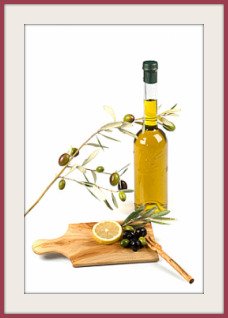 It's just pure olive oil plus other non-toxic household ingredients. Try it and you'll see that it really works!
As we all know, many of the commercial cleaning products sold in regular stores and supermarkets are all chemical-based cleaning products even if they are the organic kind. Many have typical safety warning labels. You'll also find that it's probably a cheaper solution than buying many different cleaning agents. Another no-nonsense reason to cleaning with olive oil.
Cleaning your house can be a real chore but it shouldn't comprise your health along the way. Another real health benefit of olive oil is that it is a safe, natural and effective alternative to using many of the chemical and petroleum-based cleaning products and polishes.
Polish furniture to give it that extra shine - Try three parts water with one part olive oil; or two parts olive oil with one part lemon. It should leave your furniture shiny and clean.
Polish plant leaves - Just mix olive oil with water and spray. It will leave the plants dust-free as well as giving it some shine.
Get rid of the creaks in doors and hinges - Use a few drops of olive oil for lubrication.
Clean and polish those tile and hardwood floors - Mix several drops of olive oil with equal number of drops of lemon juice, apply it on a dry mop or broom and oil mop the floors. Be sure to sweep the floor clean beforehand to wipe away all dirt and dust. No need to use more than a few drops of olive oil and lemon juice to get the job done.
Clean wax off inside candle holders - If you've ever lit a candle inside a candle holder, you know how much of a pain it is to remove all the excess wax. Well, the secret to preventing wax from forming in the first place is to use olive oil! Another great benefits to this all purpose oil machine. Just put a few drops of olive oil into the interior of the candle holder and that's it. It will prevent the build-up of wax.

If you already have candle holders with melted wax in them, no problem! Just mix olive oil with mild dish soap. It should take the old wax off.

Remove paint from the skin - Olive oil is a great lubricant and solvent to help remove oil-based paint. To remove paint from your skin or hair, just use extra-virgin olive oil on a soft cotton cloth and wipe away clean. It may take some time but it should work. There are many tricks cleaning with olive oil.
Clean and preserve wooden utensils and cutting boards - Olive oil can definitely help to preserve any wooden cutting boards. After washing it in soap and water, dry it clean or leave it to dry naturally. Once fully dried, just wipe it with olive oil.
Preserve knives - The best way to preserve knives is to always wipe them thoroughly dry right after washing with soap. This is what I do every time I use my best and favorite knifes in the kitchen. You can then place a small amount of olive oil on a towel and lightly oil the blade of the knives.

You can also sharpen the knives by sliding two knife blades together, holding one still and moving the other against the blade in a crisscross motion. This is probably an old technique that is still commonly used today. It's simple and you don't need to buy a knife sharpener.

And many more...
Other Natural Household Cleaners
In addition to cleaning with olive oil for household chores, there are a number of books that are available that describe how you can make your own cleaning products from other common natural household ingredients, such as: